click here now
Silver Age, EC, Wood, Ditko, Kirby,
Kane etc. Pro art +++
original-comic-art-page-PG5 *9-2009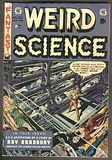 Wally Wood, Frazetta, Jack Davis, Al Williamson etc.
Original first printings 1950's
Timely & DC Comics +
click link just above
1940's -- Super Hero
Comic book and related OLD comic prozines and zines by Fans, Artists and Authors who became professionals...their early work.
click link; note, I buy
Kirby, Steranko, Barry Windsor Smith
Spider-man, X-men, Hulk, Iron Man etc.
Old & New, Quality back issues!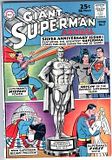 Superman, Batman, JLA , Green Lantern etc.
Old & New, Quality back issues!
pmc1 (misc.)

graphic-illusion see more of my stuff on ebay

2 3 4 my old alternative sites

portfolios-comic-&-sf-(all) art

Some Newer Comic Art:

graphic-illusion.com/original-comic-art-page-5_new 9-09

New Sites:

http://www.graphic-illusion.com/BeatlesAndRecordAlbums.htm

http://www.graphic-illusion.com/fillmore_postcards.htm

MOST OF MY STUFF IS still NOT LISTED.

Rob Gustaveson

P.O. Box 1261

Phoenix, OR 97535

1-541-359-3674 dial area code

Yes I have modern Independent Comics too. Most comics are still unlisted. Prices available upon email request.

My ARTICLES:

Comic_Books Stan Lee Marvel Article

Dr.Strange--Marvel-Comics-Strange-Tales

click on videos & links
Click links above to see more comics and art from many companies.

graphic-illusion-4 *original linkland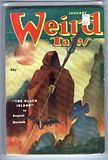 Love PayPal for payments to me.
Happily accept checks and money orders.

Hi I've been in mail order selling & grading comic books for

forty three years! Welcome to my pop culture paradise.

If you want to buy from me you can negotiate from here via email. I'll tell you the grade and price. I give great deals. On Ebay about 11 years.

I am thankful for your business. We ship anywhere. Buy more save on shipping.

Shipping is free on art after you pay the fee for the first piece. Use these web pages only for most recent emails and addresses:
My new Template site:

graphic-illusion-comics-original-art.com

buy sell trade collect promote emulate create
All sites should point here to:

(Home)
Once again I host this page. Geocities is gone.