The real Fanzine list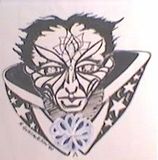 With some rare magazines & unique books.
If listed here means I have one copy; some are not for sale...All 1st prints unless noted
http://www.youtube.com/urmzogna VIDEOS of my FANZINES comics & Comic ART 4 sale
MARVEL DC ORIGINAL COMIC ART OLD_&_RARE_COMICS*
8 1/2 by 11" magazine format unless noted

click images to see item larger

TRUMPET #10

George Barr Art (Cover and story)

$50.00

BADTIME STORIES

Berni Wrightson art (all)

full color

$35.00

Wow

REALITY #1

Jeff Jones art and much more

Awesome old comic fanzine

$350.00 make an offer

EC COLLECTOR Illustrated

on sale for $25.00

Smaller EC tribute magazine/fanzine B&W

Psychedelic Review

$175.00 obo

Over 95 pages of Articles and art and information.

1967

1st print Tim Leary Richard Alpert much more

(is that a Bode' cover?) (yes)

High Times #1

1st print nice shape

$750.00 or best offer

Flashback #1

EC Wood Dynapubs 1971

$20.00

Alan Light's ec reprint zine B&W

Heroes Inc. Presents #2

$45.00

Wally Wood, Animan

Beyond Infinity #1

One of two lines that became Graphic illusions Fanzine B&W Yes I admit I published this. 500 copies $40.00 sold out

1965 Self published by a kid nfs

Creator of Cosmic Wind Enterprises

Eon #2

with photos of Harlan Ellison & Ray Bradbury $55.00 Tim Kirk art 1967/1968; Published by me. 500 copies /sold out

Back Cover says Graphic Illusion(s) One copy signed by Ellison, Bradbury and others.

Contains my comic strip Entity-X

Creator of Cosmic Wind Enterprises

Eon #3

Steve Ditko Back Cover; George Barr Front Cover 1969 $35.00

Craig Robertson, Keith Tucker, Mike Bennet, Franklin Littman; Tim Kirk art. Contains my comic strip Entity - X

Print run 500 copies Sold Out

Creator of Cosmic Wind Enterprises

Inquire about the cover art for Eon if interested.

Graphic Illusions #1

Steve Fabian Front Cover, Steve Ditko Back Cover, Ditko Comic Strip $35.00 (note the "s") Summer 1971 issue

700+1500 copies were made total

George Barr Folio Collaboration with Jeff Jones, Wendi Pini (Fletcher), Alicia Austin; EC (ec material), more. Craig Robertson. Tim Kirk.

backcover Ditko

Front Cover Fabian

may be sold out but ask

Creator of Cosmic Wind Enterprises

Graphic Illusion #1

2001

This is the 30th anniversary issue special with an article & interior art by Rob Gustaveson. Read the Stan Lee Article online.

Included extras. Low print run! $30.00, Tom Yeates art. Note no "s" !

front and back covers by Gustaveson

Inquire about Guts 1-3

(2 showing not available)

Guts

--the Magazine with Intestinal Fortitude #4

$35. Details to Come Tim Kirk cover, Ditko.

sold out (but ask)

Member of Cosmic Wind Enterprises

Guts

--the Magazine with Intestinal Fortitude #5

By Robert and Jeff Gluckson

$35 " Part of the lineage of Graphic illusion as two great houses merged. Roy Krenkle Cover. Ditko.

Just bought a few copies from one of the publishers SALE!!! $25.00 each limit 3 copies available

Member of Cosmic Wind Enterprises

Flights of Fantasy #1 by Craig Miller

sold out (but ask)

$45.00 TIM KIRK Cover + +++ 1960's

click

Member of Cosmic Wind Enterprises

Galactic Illustrations #1

Keith Tucker

inquire for details

$50

Member of Cosmic Wind Enterprises

Witzend #1

Wally Wood $350.00 nfs

Self published by the professional Wallace Wood an EC artist who influenced many great artists and taught them!!!

front and back covers

Old rare limited.

Witzend #2

Wally Wood $125.00

Witzend #3

Wally Wood $80.

Witzend #5

Wally Wood $80.00

Many issues have Wood, Ditko and Frazetta art.

Witzend #8

Vaughn Bode'

Has a stain or stains, complete $20.00

Cartoonists & Illustrators "Portfolio" Vol 2

(really fanzine like slick mag with great art!!!

$35.00 obo

Energumen #1

(Canadian B&W with great art) SF/Fantasy oriented $500.00 obo (or nfs) Note the great Alicia Austin Cover

Energuman #2

George Barr Cover $85.00

Stains, wear

Energumen #4

(has my art) nfs=not for sale $95.00 no back cover

great art and great fanzine

has my anti gravity segway drawing

©

Imagination #1

(Color Cover)

by Gray Morrow cover nice shape

$150.00 obo

click to see larger

Phase #1

$35.00 Ken Barr + other greats

With Alan Watts, Ram Dass and Tim Leary

WINGS #1

$50 obo

The Aelfland Chronicles #1

1975 $30.00

Al Williamson: His Work

$20

Phantasmagoria #1

$100 nfs obo

Phantasmagoria #2

Kenneth Smith art $75.00

Phantasmagoria #3

Kenneth Smith art etc. $75.00

Larry Ivie's

Monster's and Heroes

$45

RBCC Special #7

Fantucchio

$49.00 obo

nice shape

Heritage 1B

$100

$25

Mythlore #1 1969

$170.00

no back cover, photo offset

rare & unique

Limericks Illuminated

by George Barr

great stuff. 1968 B&W nbc Obscure

Super great finely rrendered art and lots of it; cover doesn't do it justice; Old printing form

Click image to see larger image

$95.00

Scream Door #1

Wrightson art

$90

Squa Tront #1

sold most likely

Squa Tront #2

$198.00

Squa Tront #3

$50.00 obo

great old rare EC fanzine

Front Cover

Squa Tront #3

2 total copies

will trade for #1

backcover

of an issue of Squa Tront

Crandall $50

Squa Tront #4

(ec pub) excellent, lots of previously unpublished material, Great production values, multiple Kenneth Smith Covers and an ec cover too by Graham Ingles. Corben, Frazetta.

$170.00 NFS obo

Later issue

SQUA TRONT

#9

8 1/2 x 11 thick

$25.00 obo

Vanguard 1968

1968 nice $55.00

Back For More

(All Wrightson artwork in this great soft cover Book) 8 1/2" by 11" squarebound.

$65.00 nice shape

RBCC #64

with one of my early ads

Rocket's Blast Comic Collector

$25.00 nfs but ask

click image to see larger

The Monster Times EC Issue

Tons of material; awesome art and articles.

Newspaper format but slick $45

Graphic Story Magazine #12

$35.00 obo Basil Wolverton +++

click image see it larger

WOODWORK

Great Wally Wood Art

(only, throughout)

this pro looking fanzine.

Animan Back Cover & Story High Grade;

Witzend and other material

$45.00

White Indian -- Frazetta strips B&W

$25

Trumpet #4

$20

Trumpet #6

$20

His Name Is Savage #1

High Grade

$150.00

American Artist

May 1976 Illustration Issue Full of Frazetta art with a Frazetta cover

$150 obo

Barks $40

$45

$25

Marvel Super Special #18

Raider of the Lost Ark =#1 of Raider's.

$25.00 From the 1st great film nice shape.

Marvel's Epic #1 Nice art, great shape, Frazetta cover $25.00

Awesome quality work throughout!

has my art

nfs

FOOM #1 - Stan Lee

(some writing)

$45

Jack Kirby 3D Cosmic Poster $18.00 full color

double comic size folds out

1st print 11x17 when opened

MidAmericon Program Book contains my ad for George Barr Folio Collaboration (Alicia Austin ad). NFS Tattered (George Barr Art) Cover. Lots of art by various fans and pros and fans who became pros, better than a fanzine. 1976 Hardbound inside book is Fine+ or better. $80.00 obo

Spa Fon #2

Inquire

Erbdom

Better scans available

Inquire

Favorite Cover

Savage Sword of Conan

nfs

Just the outer cover of the folio

not the folio inside (inquire for it); $20.00

Frank Frazetta

Creepy # 16

Frazetta VG $15.00 (see box of Warren's)

EC Paperbacks WOW inquire!

some sold

Eerie #7 NFS

$25

Gosh Wow #3

George Metzger $65.

may not be for sale

click image to see larger

$150.00 1st print

Marvel Super Special #4

Beatles Story NM/M wow

full color slick

PLAYBOY

EC Material

Kurtzman, Wood, Elder, Davis

Roth, Jaffee +++

Mickey Rodent MAD cool

Vol 4 #12 December

$39.00

Satyr

May 1963 Kennedy as

Ma & Pa Kettle ASUCLA pub $30

Nice cover

Barry Windsor Smith

available framed on consignment

$350.00! Plus shipping

click it

Psycho

$50

great art and comic strips

Vampirella -- Great Art

$50

$15.00

Comics Land #0

Wicked Wanda 1981 zine Italian yet in English

$50.00 obo

COMIXSCENE #2

Early Steranko Publication, one section;

great art and graphics and articles

Steranko!!!

1973

offers 1st prints, one owner

MEDIASCENE #16

by Jim Steranko

(Name Change was comicscene later Mediascene Prevues); Super slick full color newspaper format on nice paper with great graphics; in two sections Corben cover on one, Wrightson cover section 2).

1973 Supergraphics Publication

offers

offers

COMIXSCENE #4

Jim Steranko

His early publication that became

Mediascene

Prevues, slick newspaper format,

one section

1973

1st print

offers

Questar #2

NFS

Ditko

NFS Awesome art

Fanfare #1 Frazetta

$40

inquire for more

Superman

film item

FOR SALE:

$15

Comic fanzines are rich in material that was possibly published no where else. In addition they might have the earliest work by certain artists. Fanzines are of a variety of types and I buy and sell and collect those related to comics, fantasy and Science Fiction and the New Age.

Trades possible.

Monster Mania #2

Frank Frazetta $60.00

Some discoloration but tight
I accept checks, money orders
and I take mastercharge/visa
and most credit cards via Paypal and electronic transfers.
Also google checkout is a possibility.
High Grade Stuff
Yes I have a few others unlisted. And I buy em.
To start...email me. Then we will make it happen! Quality, fast and cheap!

Rob Gustaveson

P.O. Box 1261

Phoenix, OR 97535

underground comix 1960's...for sale!

In comic books and mail order over 40 years! Former owner of Ninth Nebula 1986--1996, managed comic store chain.
My main site:

(See the original art and golden age)

(See the real EC's)

tons of comics barely listed

Visit it and bookmark it.
My web pages are my on line fanzine....
© copyright gustaveson 2002, 2003, 2007, 2009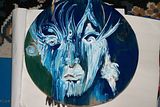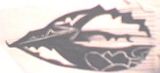 art ©copyright 1965, 2009 gustaveson
this page is dedicated to all the great comic & SF Artists and Authors who have left their bodies but live on as souls
and LIVE ON in their work forever including my friend Dave Stevens & Forry Ackerman
MARVEL DC ORIGINAL COMIC ART OLD_&_RARE_COMICS*

Search Engine Optimization and SEO Tools